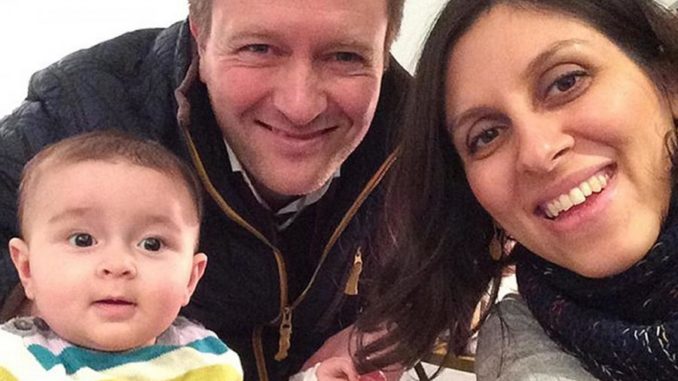 A survivor of the prison where London mother Nazanin Zaghari-Ratcliffe is being held today claimed it is a "black hole of evil" where women have been tortured and beaten.
Marina Nemat spent two years in sprawling Evin prison in the foothills of northern Tehran. In an interview with the Standard, Ms Nemat appealed to Britons to keep Mrs Zaghari- Ratcliffe's hopes alive by campaigning for her release from Evin.
"It was a black hole of human-made evil, which had sucked you in," said Ms Nemat, who now lives in Canada. She added: "I just want her to know she's not forgotten.
She just needs to hang in there because it will come to an end — she will come home.
She has to believe that.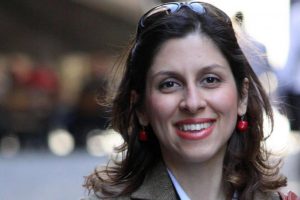 "Being forgotten is the worst thing in prison because you feel you have been wiped from the end of the Earth."
Ms Nemat was rounded up by Iranian police in 1982 aged just 16 alongside her classmates and accused of criticising the regime. She was tortured by having her feet beaten with cables by guards.
Charity worker Mrs Zahghari- Ratcliffe, 38, who holds dual Iranian-British citizenship, has been in Evin since June 2016, shortly after she was arrested by Iran's Revolutionary Guard at the end of a family holiday.
She was charged with trying to topple the Iranian regime, which she denies.
She could now have her five-year prison sentence doubled after Foreign Secretary Boris Johnson wrongly suggested she had been training journalists.
Months in solitary confinement at the prison have left her physically weakened.
She has been suicidal and on hunger strike. Now she is on the women's wing and living in cramped conditions alongside some of Iran's leading political activists, journalists and artists serving long sentences.
Reports of sex assaults, violence and beatings have dogged Evin for decades and it was internationally condemned in 2003 when Canadian-Iranian photographer Zahra Kazemi- Ahmadabadi was reportedly beaten to death there.
Ms Nemat, now in her fifties and an author, said: "Back then it was a given that you would be tortured. They took me in a small room and took off my socks and shoes and lashed the soles of my feet. I'm not saying they are doing the same thing to Nazanin but it was, and is, common." Amnesty International has criticised the Evin women's wing for denying prisoners medical care and proper food, and human rights campaigners in Iran call its curbs on visiting rights "cruel".
Britain's ambassador to Iran, Nicholas Hopton, today said the Government had "no doubt" Mrs Zaghari-Ratcliffe, from Hampstead, was on holiday when she was held at Tehran airport.
Mr Johnson is facing calls to resign over his gaffe, but said he had been quoting Iranian allegations against her. Her young daughter Gabriella is now living with her grandparents in Tehran.