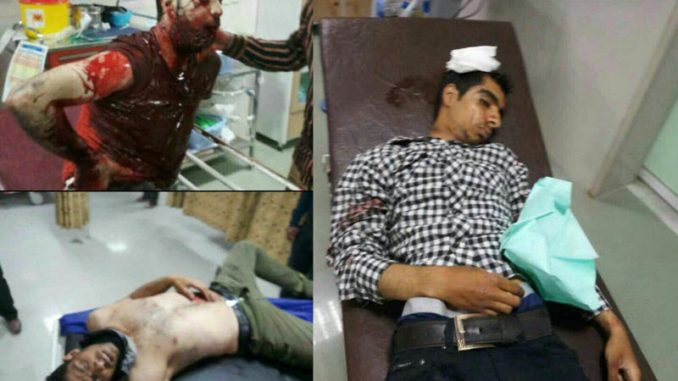 Deadly clashes erupted on Wednesday night (May 16, 2018) between residents and state security forces in Kazeroun, south-west Iran, after the authorities launched a clampdown on a peaceful anti-regime protest in the city earlier in the day.
Reports from activists at the scene indicate at least three protesters were killed, dozens were injured and up to 150 were arrested as the regime attempted to stifle further dissent. In the course of clashes, a police station and a police vehicle were set ablaze.
Thousands of people in the city of Kazeroun (Fars Province) resume their protests on Wednesday against separation plan of the city, asking other people to join the rally and provide their support. The regime's security forces responded by fatal firing on people, killing 3 protesters later that night.
Video clips via activists of the People's Mojahedin Organization of Iran (PMOI or MEK) in the country.