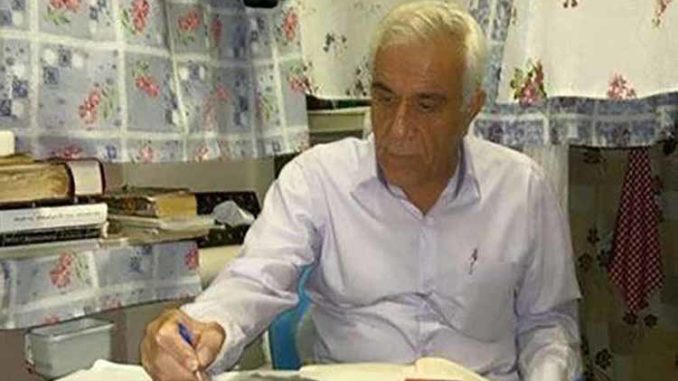 According to reports, the political prisoner Arzhang Davoodi incarcerated in Zahedan Central Prison in Iran's Baluchistan province, was beaten and thrown off a staircase and broken his shoulder and two legs. This is just one of thousands examples of the torture and mistreatment of prisoners by the Iranian regime's authorities.
Iranian teacher and political prisoner Arzhang Davoodi was transferred to Zahedan prison in January. He started a hunger strike on March 3.
He had described the reason for his hunger strike as such: "I am on hunger because I have been deprived of free air and sunlight since August."
He was subsequently summoned to the office of the prison's chief on April 3, while his hands handcuffed and his feet chained.
When he left the room the deputy chief of the president shoved him and threw him off the stairs of the second floor. Having chains on his feet and hands, the 65-year-old prisoner wasn't able to maintain his balance and fell hard. As a result, he broke his right thigh bone and left tibia. He also dislocated a shoulder and suffered from bruises to his spinal cord.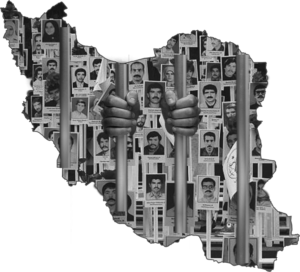 Medical diagnoses have shown that he will not be able to walk for the rest of his life. Presently he can barely walk with a walker.
Davoodi is bearing all this pain while he is being held in a dark and dirty room that has never seen the light of day and has never even been disinfected since it was created in the prison's quarantine section. Davoodi has also caught skin diseases due to the conditions of this cell.
The political prisoner had been detained in a small solitary confinement unit for months and was deprived of family visits, phone calls and any communications with other prisoners. He was also deprived of free airtime, reading, television, and access to medication and food suitable for his health condition.
Arzhang Davoodi, 65, was born in the city of Abadan and has an engineering degree from the University of Texas in Ausin.
He has been imprisoned for the last 14 years after first being arrested in 2003 for criticizing Iran's human rights record in a documentary film titled Forbidden Iran. The film investigated the death in suspicious circumstances of Zahra Kazemi, a Canadian-Iranian photojournalist.
Human rights activists say that she was raped multiple times and tortured to death by the Iranian regime. The regime said that she died of a stroke while in custody.
During his time in prison, Arzhang Davoodi has suffered torture, beatings and solitary confinement and was denied access to basic hygiene products and kept in unsanitary conditions.
Amnesty International regards Arzhang Davoodi as a "prisoner of conscience" and is calling on the Iranian authorities to release him immediately.
In March 2018, Arzhang Davoodi sent the following message from Zahedan prison:
Hunger strike for a bit of air and sunlight
Today was the 34th day of my hunger strike. I merely want some air and some sunlight, of which I've been inhumanly deprived since August. This shameless and lengthy suppression of my rights has worsened my heart condition and diabetes. It has caused my eyesight to become dim.
In February, when I was returned to Zahedan prison, my physical conditions further deteriorated, because I'm being held in a very small cell, known as 'solitary no.2' of the prison's quarantine section.
I'm deprived of visits, phone calls, communications with other prisoners, free airtime, walks, reading books, TV, medication, suitable food…
Fellow compatriots,
Certainly, the vicious practices of the regime's authorities vis-à-vis prisoners, especially those exiled from their hometowns, is far from the customs of the brave people of Sistan & Baluchistan Province [in southeast Iran]… [Iranian regime Supreme Leader] Ali Khamenei… knows very well that only officials of this religious theocracy ruling our country carry out such vicious practices. Therefore, the very harsh measures seen in the prisons of this province is not only imposed against political prisoners. This nature is literally seen in all forms of this regime's authorities who always resort to force.
"Therefore, I am expecting Mr. Zeid Ra'ad al-Hossein, the UN High Commissioner for Human Rights and other human rights organizations, including Amnesty International, to dispatch observers to inspects these medieval era prisons.