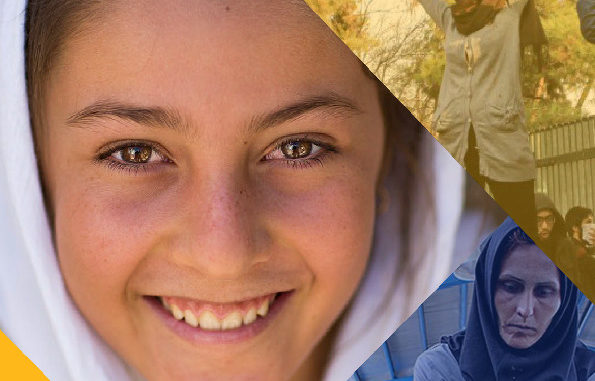 Source: NCRI Women's Committee
Originally published in the website of the Women's Committee of the National Council of Resistance of Iran 
Women are indeed the Force for Change. This was vividly seen in Iran throughout the past year and of course, most conspicuously during the uprising in December and January.
Although the situation in Iran is extremely oppressive for women and they have borne the brunt of repression for the past 39 years, they are not submissive contrary to the regime's expectation.
Gender discrimination, gender segregation, and various restrictions have made Iranian women not just rebellious but also very resilient.
Look at women's education in Iran. Low legal age of marriage and forcible marriage of girl children, discrimination against them in education, traditional prejudice against girls' education in the villages, poverty and many other factors make girls their primary victims, leading to tens of thousands of girls dropping out of school at young age.
Opposition leader Maryam Rajavi announced her plan on women's freedom in 1995, vowing to recognize women's equal rights in all political, judicial, legal, social, religious, cultural, economic and educational realms. She stressed on women's freedom of choice of clothing, and their equal rights in marriage and divorce.
She has also launched an extensive international campaign, urging all democratic governments to compel the clerical regime to release all prisoners arrested during the uprising, particularly women who are imprisoned under torture and face the death sentence.
At the same time, she called on them to help guarantee freedom of speech and assembly in Iran and abolish women's repression and the compulsory veil.
The Women's Committee of the National Council of Resistance of Iran urges all women's rights advocates and freedom lovers to support the courageous struggle of Iranian women and support its campaigns including those for the release of women political prisoners in Iran…
Download the Full Report Below: