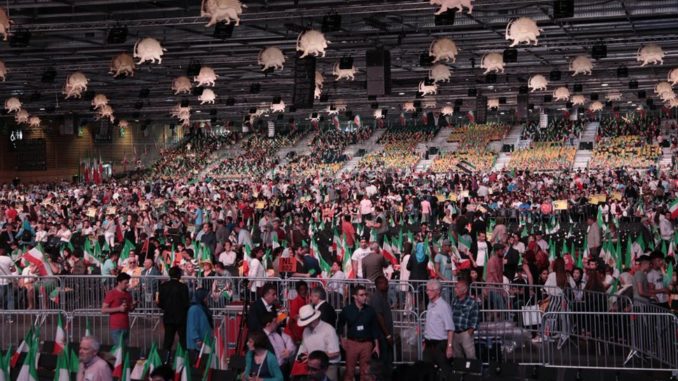 The Iranian regime's conspiracy and terrorist plot to attack the Free Iran Grand Gathering on June 30 in Villepinte, Paris was foiled. The mullahs' terrorists in Belgium, helped by the regime's diplomat terrorists, had designed for the attack.
A woman and a man involved in this terrorist act were arrested by the Belgian police. The woman had come from Iran to Belgium in 2009.
In this regard, a diplomat terrorist  of the Iranian regime by the name of Asadollah Assadi, the main planner of the terrorist plot against the great gathering of Iranians in Paris, was arrested in Germany. The terrorist diplomat, who is the Iranian regime's Ministry of Intelligence and Security (MOIS) station chief in Vienna, has been stationed in Austria since August 2014.
The two arrested terrorists, Amir Sadoni and Nassim Nomeni, are residents of Antwerp.
Prior to Asadollah Assadi, an individual by the name of Mostafa Roudaki was the MOIS station chief in the regime's embassy in Austria. Roudaki was transferred to Tehran and was subsequently dispatched to Albania in 2017 as the MOIS station chief there to plot against the People's Mojahedin Organization of Iran.
Previously, the Iranian Resistance had repeatedly warned about terrorist preparations by the so-called "diplomats" of the Iranian regime and the mercenaries of the regime's Ministry of Intelligence (MOIS) and the Quds Force in various European countries.
The Resistance once again reiterates the need to shut down the Iranian regime's embassies and representative offices in Europe as centers of espionage and terrorism and expel the agents of the Ministry of Intelligence and the terrorist Quds Force from European countries.