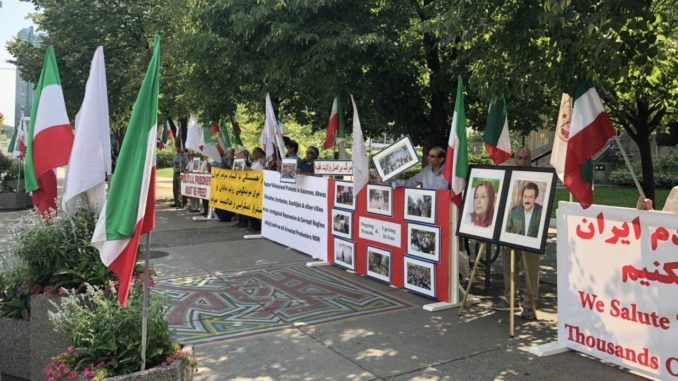 International Activities of Iranian Resistance to Support the Protests and Uprising in Iran
Freedom-loving Iranians and supporters of Iranian Resistance in Canada and a number of European countries staged rallies and demonstrations to express their solidarity with the protests and uprising in Iran. The latest of these series of demonstrations were held in Amsterdam, Gothenburg,Vienna, Copenhagen, Toronto, Ottawa and Montreal.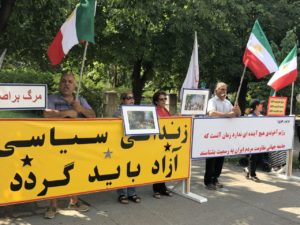 TORONTO, Canada: A large number of Iranians participated in a demonstration in Mel Lastman Square to express support for the Iranian people in their uprising where people called for a regime change in Iran. They called for freedom of all political prisoners in Iran particularly those who were detained following the recent protests in various cities across the country.
The demonstrators also called on Canadian government to strongly condemn the recent foiled terror plot by Iranian regime's diplomat-terrorist and operatives in Europe against the Free Iran 2018 rally held in Paris on June 30, 2018 in which a large number of Iranian-Canadians and a delegation of prominent Canadian personalities and members of parliament participated.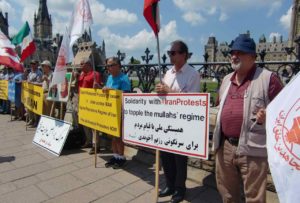 OTTAWA, Canada: Supporters of Iranian Resistance also staged a demonstration across the Parliament in Ottawa expressing solidarity with protesters in Iran who want democratic regime change and improvement of their economic condition as well as respect for their civil, political, and human rights.
MONTREAL, Canada: Supporters of the Iranian Resistance expressed their solidarity with the uprising of the Iranian people by holding a gathering in the city center.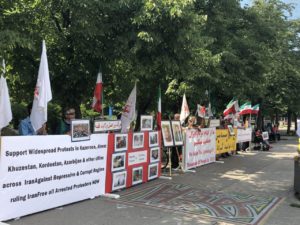 VIENNA, Austria. A number of the supporters of Iranian Resistance, expressed their solidarity with the uprising inside Iran by holding a demonstration in city center, they carried banners reading: I will overthrow the regime.
COPENHAGEN, Denmark, Supporters of the Iranian Resistance, held a demonstration in the city center and expressed their support and solidarity with nationwide protests in Iran, they chanted: The slogan of every Iranian is, Death to Khamenei and Rouhani.
Similar rallies and demonstrations were held in Gothenburg (Sweden), Amsterdam (Netherlands) and a number of other European cities in the latest round of the international activities of Iranian Resistance supporters to express solidarity with and support the protests and uprising in Iran.