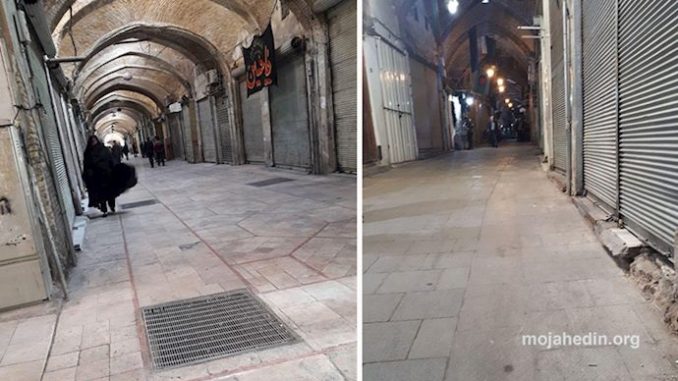 This morning, in line with an earlier call and in an extension of ongoing protests against the Iranian regime, shopkeepers in large parts of Grand Bazaar in Tehran and other bazaars in various cities across Iran refused to open their shops and staged strike to protest increasing prices and high inflation rates . The strike is taking place despite widespread measures taken by repressive forces from days in advance to prevent it.
In Tehran, the carpet and gold coin markets, shopping centers of western Tehran, and shops in Kargar Avenue are closed.
In addition to Tehran, Tehran time, bazaar merchants in dozens of other cities including Mashhad, Tabriz, Kermanshah, Sanandaj, Zahedan, Orumieh (Urmia), Karaj, Gorgan, Zanjan, Arak, Baneh, Marivan, Saqqez, Paveh, Borazjan, Kazerun, Kenarak, Chabahar, Hirmand, Miandoab, Sardasht, Piranshahr, Iranshahr and Saravan have joined the strike.
Fed up with the corrupt regime's oppression and tyranny, Bazaar merchants are protesting against the increase foreign exchange rates, high prices of goods, inflation, unprecedented recession in the bazaar and the growing level of poverty.