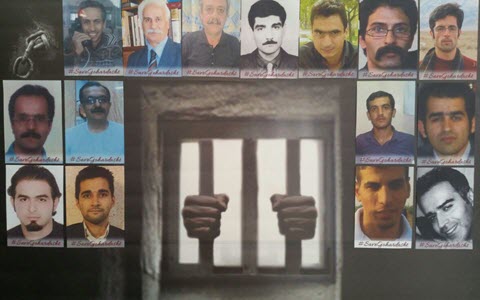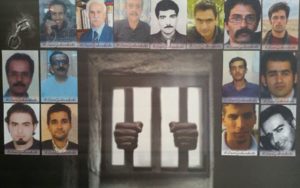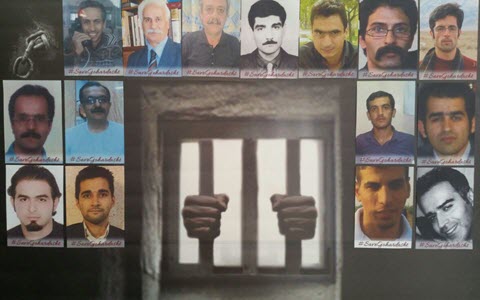 BY NCRI 15 September 2017– A group of political prisoners in Gohardasht – Karaj, west of the capital Tehran, after 40 days of hunger strike announced temporary pause of their strike on Thursday September 7.
They said that despite the fact that so far none of our demands has been met, and we continue to be in inhumane conditions, at the request of individuals and social groups and labour activists, teachers and students, current political prisoners and parliamentarians from the United Kingdom, Italy, Germany and the European Parliament, Amnesty International and other human rights organizations and human rights activists and our families we temporary stop our strike from Friday, September 8, 2017 after 40 days, making it political protest fasting.
The political prisoners emphasize at the same time that if their demands are not met, they will begin hunger strike again.
The 40-day hunger strike of political prisoners and prisoners of conscience in Gohardasht prison had taken place in protest against the denial of basic human rights and violent treatment of the prisoners contrary to human dignity of the detainees by the Iranian regime.
In the statement addressed to the Iranian people and human rights organizations says during the strike, the prisoners have been deprived of the most basic facilities, even legalized in prison, access to legal proceedings in prison and access to medical treatment and the regime's judiciary and prison officials were trying to ignore and deny their hunger strike.
Gohardasht's political prisoners said they are grateful for the support they have received and added: "We all admit that our 40-day resistance in the difficult circumstances of Gohardasht prison was only possible with your support and sympathy and solidarity, and we believe that the realization of the cause of freedom and equality will be possible only through the unification of all political and social forces."