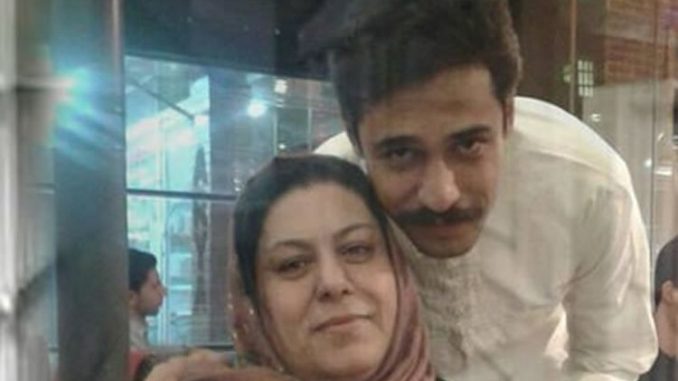 By IranHR: Iran State Security Forces has taken a woman hostage until her son, a student activist, turns himself in.
Security forces raided the home of Omid Aghdami, a student activist at the University of Tabriz, a poet and a children's rights activist on Monday, January 15 and arrested his mother, Akram Emamgholi and transferred her to room 37 of Tabriz's Prison and said they would keep her in detention until her son reports in to the Intelligence Department.
Security agents have said that Akram Emamgholi, who suffers from a heart condition, would be kept in detention until Omid turns himself in. Omid Aghdami is currently residing in Turkey.
In an open letter, Mr. Aghdami has protested the regime's security forces' intimidation of his mother and taking her hostage. In turn, he has threatened to set himself ablaze outside the Iranian embassy in Ankara, if anything happens to his mother. He said this is the second time his mother has been summoned to the prison of Tabriz.