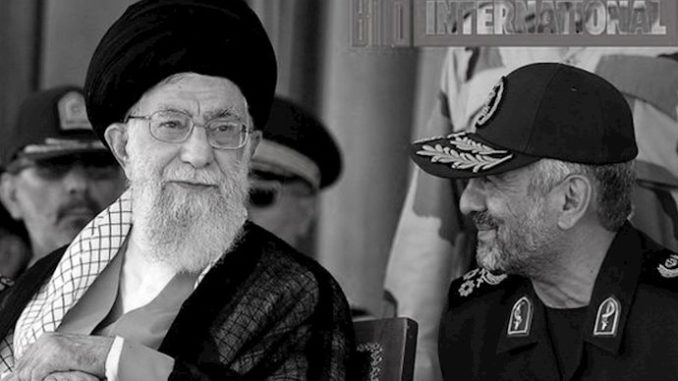 (Source: Analysis by PMOI/MEK)
The Iranian regime intends to fly €300 million from Germany to Iran, all in cash, according to the German BILD daily. With intense U.S. sanctions scheduled to be reinstalled against the regime's financial sector, the mullahs are in desperate need of hard currency to finance their belligerence.
While the mullahs' regime is claiming that they need the money for "Iranians who rely on euro currency during overseas traveling in place of access to recognized credit cards," the regime is most likely cloaking its main intentions for this large amount of vital currency.
Various intelligence services across the globe are now on high alert and very alarmed, concerned that this cash is easily used to finance terrorist groups, including the likes of the Lebanese Hezbollah and Hamas. Using cash makes the destinations untraceable and furthering the troubles of intelligence and security services tracking the Iranian regime's measures.
Hamburg is home to the European-Iranian Commercial Bank, housing enormous assets associated with the Iranian regime. These accounts are reportedly managed by Bundesbank and orders have arrived for €300 million to be provided in cash to Iranian regime representatives. This major consignment would then be flown to Iran onboard Iranian aircraft.
Various branches of Germany's government have officials following up on this case, according to BILD. For the Iranian regime, Ali Tarzali, a senior Central Bank official and subject to U.S. sanctions, is negotiating to safeguard the mullahs' interests.
Iran's regime is known to use hard currency, especially U.S. dollars, and euros, to finance their proxy wars across the region, especially Syria and Yemen, and fund their terror campaigns the world over.