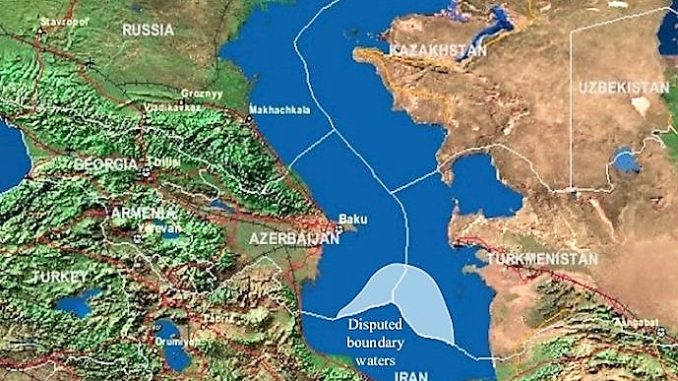 In yet another treacherous Give-Away attempt by the mullahs to preserve their faltering regime, the Iranian regime's President, Hassan Rouhani, acting on orders from Supreme Leader, Ali Khamenei, signed the Caspian Sea Treaty against the best interest of Iranian people. In a nutshell, following the treaty, Iran's share of the Caspian Sea, one of Iran's greatest national treasures, plummets from roughly 50 percent to 11 percent!
This is not the first time that the mullahs are selling out Iran's natural resources to preserve their security and disgraceful rule. Equally catastrophic is the silent story of how our soil, fresh water, and other natural resources are plundered by offering them to the neighboring countries.
Since a few years, Iranian state-run media reported that Iran's fertile soil are being sold to neighboring Gulf countries. Officially, it's illegal to export fertile soil but Iranian officials ship the soil as sand, grit, and minerals to circumvent the law. Studies have shown that creating fertile soil can take 200 to one thousand years based on climate conditions.
The soil sellout seems to have become a routine in the Iranian regime. On July 27, 2018, the Young Journalist Club, affiliated to IRGC's Basij paramilitary force, quoting the director general of the water and soil office in the environment organization, reported: "Selling soil had its ups and downs in different eras. For example between 2001 and 2011, we had soil exporting docks in Asaluyeh county (Bushehr province in southern Iran) and soil was sent to Arab countries, especially the United Arab Emirates, to build artificial islands."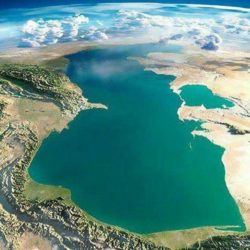 "Undermining the Iranian nation's national interests, including one trillion dollars in damages from the unpatriotic war with Iraq, the destruction of the environment, the drying up of the nation's water reserves, the plunder of the Iranian people's wealth and its squander on exporting terrorism, warmongering, and nuclear and missile programs, are all familiar devices of the mullahs' regime that has declared safeguarding the totalitarian rule of the Velayat-e faqih (absolute clerical ruler) as the absolute imperative," the National Council of Resistance of Iran said in a Statement on Tuesday.
The state-run daily Etemad on August 12, 2018, quoted a Majlis (Parliament) Deputy as saying, "Given the timing and particular political circumstance, negotiations about our share of the Caspian Sea and similar issues do not serve our interests."
Another Majlis Deputy said, "Rouhani has gone to Kazakhstan at a time when the legal provisions of the Caspian Sea are in doubt. Is it true that Iran's 50 percent share has dropped to 11 percent? Is there another (treacherous) Turkmenchay (treaty) on the way?"
In this regard, Mrs. Maryam Rajavi, President-elect of the Iranian Resistance, said: "For Khomeini, Khamenei and Rouhani, neither water, nor the land, nor the culture, nor the lives, nor the wealth of the Iranian people have any value. Only one thing matters: Preserving the rule of the mullahs, which Khomeini described as the 'absolute imperative,' and for which one can abrogate Islamic edicts, and first and foremost give away the land and water of Iran and its people and massacre its valiant children in the prisons."
She added: "Indeed, what could an invader do that the mullahs have not done to Iran and the Iranian people. The mullahs are among the worst in Iran's history."