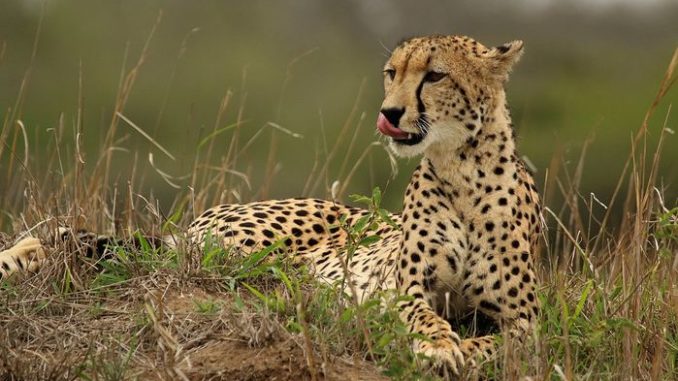 By Sciencemag.com, sciencemag:
Prosecutors in Iran have charged four conservationists with "sowing corruption on Earth"—a crime punishable by death.
The environmentalists, who work with the Persian Wildlife Heritage Foundation in Tehran, were arrested in January on suspicion of espionage. Iran's Revolutionary Guards accused them of using camera traps—intended for monitoring rare Asiatic cheetahs and other wildlife—to eavesdrop on the nation's ballistic missile program. Many observers view the detainees as pawns in a power struggle between the hardline Revolutionary Guards and Iranian President Hassan Rouhani's relatively moderate administration, which in a review last spring determined that the spying accusation is baseless. But Rouhani's allies have been powerless to secure the conservationists' release.
"The scientific community can do a lot by challenging the narrative that is being sold by [the Revolutionary Guards]," says Kaveh Madani, a water management expert at Imperial College London who served as Iran's deputy vice president for the environment for several months before leaving the country in April after coming under escalating pressure from hardliners. "People trust the scientific community, and once they come with their counternarrative, the hardliners cannot sell their BS easily."
Human rights organizations learned last week that the charges against the four—believed to be Taher Ghadirian, Houman Jowkar, Morad Tahbaz, and Niloufar Bayani—have been upgraded to a capital offense. "This is a very bizarre charge to bring against environmental activists," and "totally unprecedented," says Tara Sepehri Far, a researcher with Human Rights Watch in New York City.
Two of the accused serve on International Union for Conservation of Nature (IUCN) panels that weigh evidence of the status of wildlife populations and recommend whether to add or remove species from IUCN's Red List of Threatened Species. Ghadirian and Jowkar are members of the cat specialist group, and Ghadirian is also on the bear specialist group. "IUCN is deeply alarmed by the charges," says IUCN Species Survival Commission Chair Jon Paul Rodríguez, a conservation biologist at the Venezuelan Institute for Scientific Research in Caracas. Camera traps are "indispensable" for tracking the status and biology of threatened species, he says. "As far as I am aware, practically the only information we have on the Asiatic cheetah comes from camera traps."
Iranian security officers have detained five other environmentalists on similar accusations; one, Kavous Seyed-Emami, co-founder of the Persian Wildlife Heritage Foundation, died in mysterious circumstances in Tehran's Evin Prison in February. Authorities claim he committed suicide. No trial date has been set for the remaining eight detainees.
Posted in: People & Events, Scientific Community