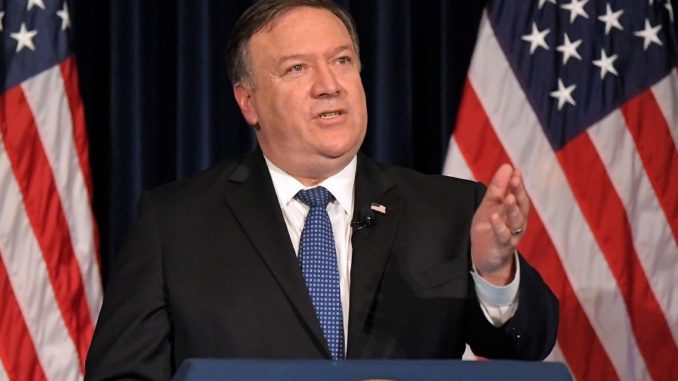 The United States declared new sanctions on Iranian regime effective November 5th for its illicit nuclear program and support for terrorism across the globe.
Mike Pompeo, the U.S. Secretary of State, and Steve Mnuchin, the Treasury Secretary, declared the sanctions on Friday targeting Iran's shipping, financial and energy sectors. The oil exports revenue which is used to fund most of the regime's illicit activities will be the main focus of the new sanctions.
The U.S. sanctions list will also include some 700 companies, individuals, businesses, aircraft and ships that will be blocked from accessing global business and financial networks, the U.S. officials declared.
The re-imposition of sanctions is "aimed at depriving the regime of the revenues it uses to spread death and destruction around the world," Pompeo said, "Our ultimate aim is to compel Iran to permanently abandon its well documented outlaw activities and behave as a normal country."
The measures will restore sanctions that were lifted after the signing of the 2015 nuclear deal between the Iranian regime and world powers. At the time, the regime was given economic incentives and access to frozen assets in exchange for the partial suspension of its nuclear activities and the reduction of its enriched uranium stockpile.
As the Iranian opposition had warned earlier, the Iranian regime has used the economic incentive and unfrozen assets windfall to fund its terrorist activities and fuel wars and conflict in the Middle East.
The IRGC, the regime's main implement for suppressing protests in Iran, developing ballistic missiles and pursuing the regime's terrorist agendas abroad, has been the main beneficiary of the nuclear deal. The new sanctions will deal a heavy blow to the IRGC's financial resources.
(Source: Report by PMOI/MEK)