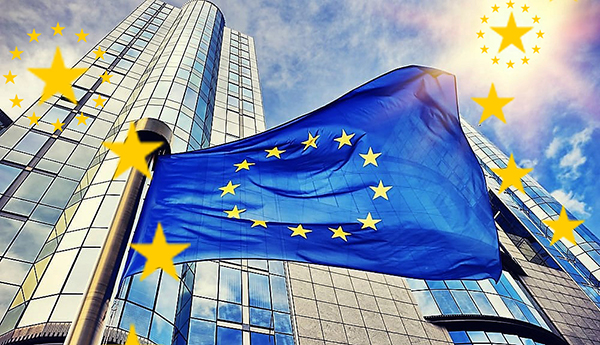 Europe is finally showing some reactions to the Iranian Regime's terror cases by condemning the regime's terror plans in Denmark and elsewhere. The European Union issued a statement on Wednesday condemning  the Iranian regime's murder plot one day after this terrorist plan was foiled in Denmark.
The European Commission spokesperson condemned any threat against Europe's security, adding the EU takes these threats seriously and stands alongside the European governments concerned in this regard.
The terrorist activity of the Iranian Regime's Ministry of Intelligence & Security (MOIS) in Denmark has put the mullahs in a difficult situation particularly as the second phase of the U.S. sanctions against Iran will be implemented on November 4th.
On Tuesday, Denmark's Prime Minister Lars Loekke Rasmussen, and Foreign Minister Anders Samuelson, described the alleged Iranian terror attack in Denmark as "totally unacceptable," and said they would talk with Denmark's allies and partners, including Europeans, over punitive action including possible sanctions against Iranian regime.
This is while the foreign ministers of five Scandinavian countries issued a joint statement following a meeting held on Wednesday expressing grave concerns over efforts made by the Iranian Regime's Ministry of Intelligence to carry out a murder plot in Denmark.
This is not the first case of terror plot by Iranian regime in Europe in recent months. On June 30, 2018, a terror plot blueprinted by Tehran to bomb the "Free Iran 2018" gathering in Villepinte near Paris was discovered and foiled by Belgian authorities that included the arrest of an Iranian diplomat and five other individuals in Belgium, Germany and France including a Belgian-Iranian couple that were in possession of 500 grams of TAPT – an explosive favored by terrorists – and a detonator. The couple were heading towards the gathering hall in Paris to implement their terrorist attack.
Iranian Opposition leader, Maryam Rajavi, has called on Europe to make Iranian Regime's terror dossiers public and take a firm policy against the regime as a necessary step to end their terrorist activities in Europe and elsewhere. She urged the European countries to close Iranian Regime's so-called embassies (known terror and espionage centers), and not to do any business with companies linked to the Revolutionary Guards (IRGC) and other state-controlled firms. Any such deals with these entities will be tantamount to financing terrorism.
European countries must not remain silent in the face of Iranian Regime's evil intentions in Europe. The mullahs must also face justice for their atrocities and human rights abuses in the past 40 years including torture and execution of prisoners, particularly the crime against humanity they have committed in 1988 in Iran.