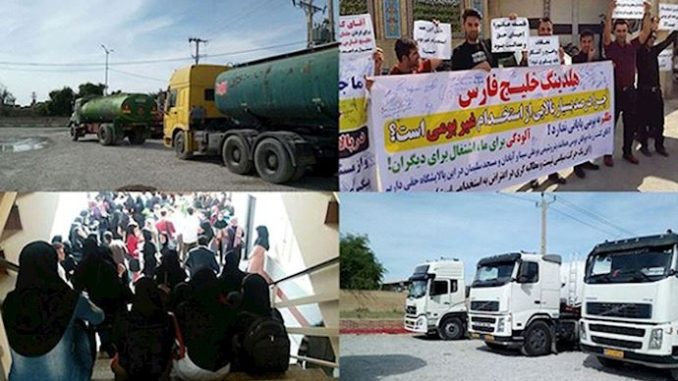 Marking third consecutive day, truck drivers throughout Iran continued their new round of nationwide strikes on Friday, while reports indicate that people from all walks of life are holding protest rallies against the mullahs' regime in different cities across the country. The truck drivers' strike has now reached 35 cities in 18 provinces of Iran.
Iranian opposition President Maryam Rajavi has called on all of the country's youths to provide substantial and spiritual support to the truckers and their families, and international organizations and drivers/workers unions to voice their support for the strike of Iran's hardworking truckers.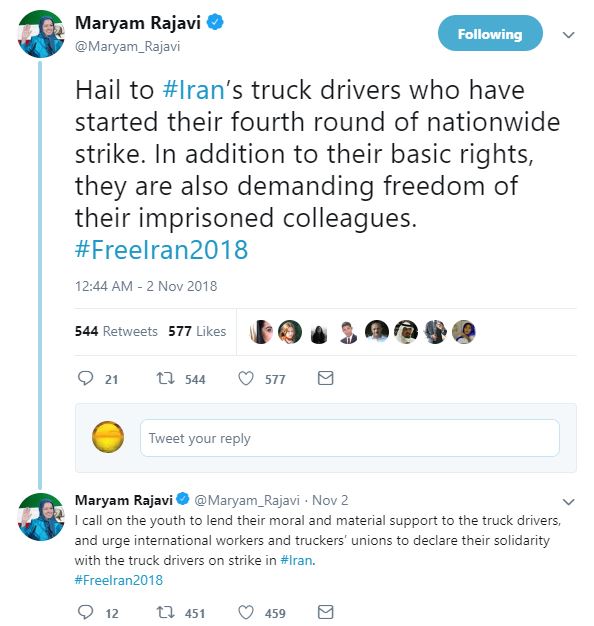 Meanwhile, a number of medical sciences students at Tehran's Open University held two rallies in their school's main building and outside the regime's Majlis (parliament) expressing their outrage over their current conditions.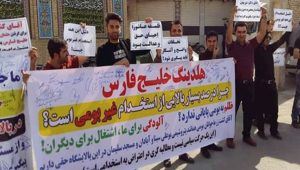 In Behbahan, southwest Iran, youths held a rally on Friday at the city's prayer sermon, protesting not being hired by the local refinery. A group of the participants in the refinery tests rallied once again protesting the authorities' policy of not hiring locals and hiring non-locals and providing cheaper salaries.
Students of the Chabahar Naval University rallied on Saturday, protesting the school officials' incompetence. The students are extremely angry at the status of the schools' food services.
Read Full Report Including Photos & Videos Here: