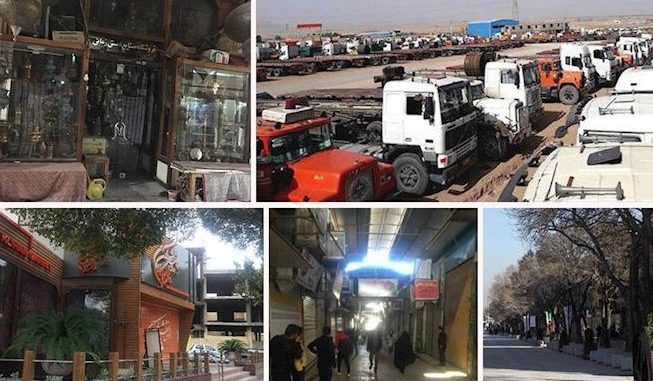 As the truck drivers marked the 3rd day of their new round of nationwide strikes on Friday, Iran have been the scene of numerous protests and strikes in the first week of November in a number of cities across the country.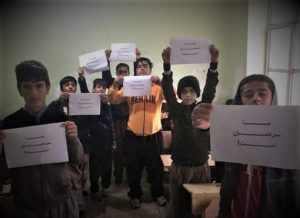 On Wednesday, November 7, truck drivers continued their nationwide strike in dozens of cities for the 7th consecutive day. The cities include Bandar Khomeini, Parvizkhan, Gorgan, Zanjan, Sirjan, Shiraz, Farough, Kazerun, Marvdasht, Mirjaveh, Yazd, Tehran, Bandar Abbas & a number of other cities. The truckers nationwide strike has currently reached 65 cities in 24 of Iran's 31 provinces.
Also on Wednesday, in a village school near the city of Marivan, western Iran, students protested the shortage and lack of necessary supplies, especially heating appliances. The students were holding signs reading, "We are cold."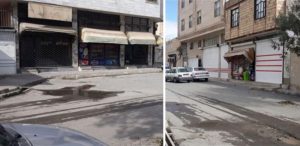 Store-owners in the city of Malard, Tehran Province, joined the nationwide strike on Wednesday, refusing to open their shops.
The store-owners in the cities of Tehran, Isfahan, Mashhad, Tabriz, Shiraz, Kerman, Nourabad in Lorestan Province, Babol, Gorgan, Saqqez and Baneh have been on strike during the past three days, protesting skyrocketing prices and unbridled inflation. This nationwide strike has now reached 20 cities and bazaars in 11 provinces.
In Shadegan, southwest Iran, numerous municipality workers continued their second day of protest on Wednesday, demanding their postponed paychecks and wage arrears. These employees have not been paid for the past eight months.
Employees of the Haft Tappeh Sugar Cane Company in southwest Iran rallied on Wednesday, continuing their strike for the third consecutive day. These workers are protesting mismanagement of the company and seeking answers to their demands including wage arrears and unpaid salaries and benefits for months.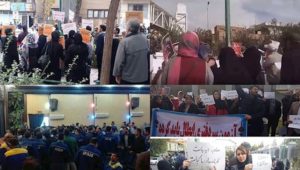 Protests against financial institutions: In Tehran, customers of regime-backed financial institutions staged demonstrations in front of the parliament on Monday. The protesters were chanting slogans against regime corruption and called out Iranian officials of abusing their religious power to plunder the wealth of the people.
Ahvaz steel workers demand unpaid wages: In Ahvaz, Khuzestan province, the workers of Gorouh-e Meli Foulad-e Ahvaz (Ahvaz National Steel Group) gathered in front of the offices of this company and protested unpaid wages. The workers have not received their salaries for three months.
Strike of Bazaar Merchants & Markets in Tehran, Tabriz, Mashhad, Other Cities: On November 6, 2018, Bazaar merchants in large parts of Tehran and many other cities of Iran continued their strike for the second consecutive day in spite of repressive and deterrent measures of intelligence and police forces.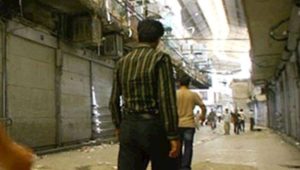 The carpet-sellers and home appliances Bazaar in Tehran, the carpet-sellers and handicrafts market in Isfahan, Sarshour market in Mashhad, Tarbiat Street market and the apparel market in Tabriz, as well as parts of Kerman, Rudsar, Babol and a number of other cities continued their strike in protest of inflation, poverty and high prices, and refused to open their shops.
Farmers Protests: The farmers of the eastern and western villages of Isfahan also held their fifth day of strike today. Deprived farmers of Khorasgan, Isfahan, Dashti, Ziar, Hayderabad, Shahkaram, Vajareh, Semina, Khorram and Khoorchan, Bistoon, Ejieh, Varzaneh, Vedasht, Kandoon, Zaghmar, Pilevaran, Jor, Qahdarijan, Zarin Shahr, Goldasht, Kushk, Najaf Abad and Falavarjan participate in this sit-in and protest.
Mrs. Maryam Rajavi, President-elect of the Iranian Resistance, said the nationwide uprisings against the mullahs' regime are expanding and shaking the pillars of the mullahs' oppressive rule. She saluted the striking drivers, farmers and merchants, and called on all Iranian people, especially the youth, to support them. She said the restoration of the rights of the strikers is the protection of the rights of all the people of Iran and an urgent national and patriotic duty. She called on all international human rights organizations, relevant syndicates and trade unions across the world to support striking drivers, farmers and merchants in Iran.