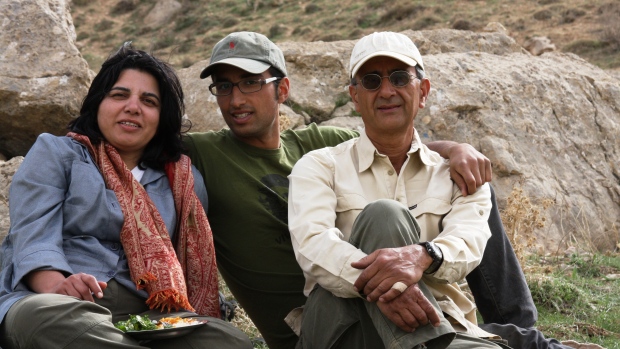 Grieving family 'harassed and threatened' by authorities, son says from plane
CBC News Mar 07, 2018: The two sons of a Canadian-Iranian professor who died in a Tehran prison last month say their mother, Maryam Mombeini, was detained by Iranian authorities while trying to board a flight to Canada early on Thursday.
The sons were allowed to leave and are en route to Vancouver.
"​After being constantly harassed and threatened, our family has decided, for the sake of our own safety, to leave Iran," Ramin Seyed-Emami told CBC News in an email from the plane, which took off at about 2:30 a.m. local time.
He said his family had been living in "complete chaos and terror" since his father's death.
Authorities in Tehran say his father, Kavous Seyed-Emami, who was 63, committed suicide while in Iran's notorious Evin prison — just two weeks after being arrested on suspicion of espionage and spying.
Family and friends of do not believe he took his own life. The family's request for an autopsy was denied by Iranian authorities.
The parliamentary secretary to Foreign Affairs Minister Chrystia Freeland, Omar Alghabra, will be greeting the brothers on their arrival in Vancouver, Seyed-Emami said.
In a tweet, Freeland said she was "outraged" Mombeini had been detained, and demanded that she be allowed to return to Canada.
I am outraged to learn that Maryam Mombeini, widow of Kavous Seyed-Emami, was barred from leaving Iran. We demand that, as a Canadian, she be given the freedom to return home.
Kavous Seyed-Emami was a U.S.-trained scholar in sociology and the managing director of the Persian Wildlife Heritage Foundation, which seeks to protect Iran's rare animals.
Canada has no embassy in Iran. The two countries broke off diplomatic relations in 2012.