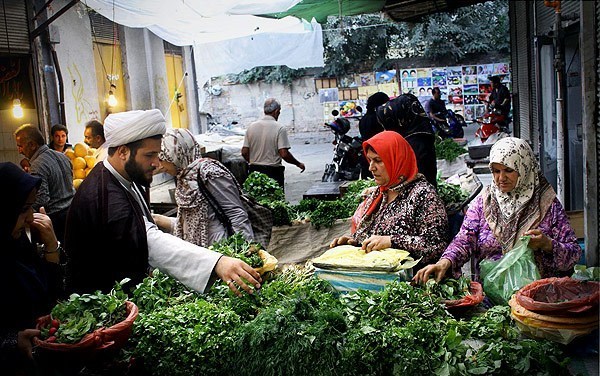 The Iranian economy is currently very fragile, with the rial at all-time low, high levels of unemployment, few international investors, low oil prices, high levels of governmental corruption, and the prospect of new US sanctions against the country next month.
This has shaken the entire regime and could bring it to its knees. Iran's reeling economy may indeed prove to be the regime's downfall. At no point has this been more clear than when the Iranian people rose up to protest the failing economy in December and the demonstrations quickly turned into anti-regime protests calling for the removal of the mullahs.
The Regime chose to blame the protests on anyone but themselves from Saudi Arabia to the Iranian Resistance in Paris. At least, the mullahs now acknowledge that the Iranian Resistance is far more important to the Iranian people than the Regime.
The rial recently plunged to 60,000 rials per dollar, which sparked panic in Iran and caused the Regime to artificially fix the price at 42,000 rials and threatening to execute moneylenders who trade the currency at different rates.
Sanctions
Despite these extreme attempts to control the economy, Iran will soon, face more problems when the US pulls out of the 2015 nuclear deal that removed sanctions on Iran.
Donald Trump vowed in January to pull out of the deal unless certain fixes were made and, as it looks like those fixes will not be agreed to, he has recently stocked his cabinet with Iran hawks, like Secretary of State Mike Pompeo and National Security Adviser John Bolton, who will not stop Trump from pulling out of the international accord.
Once those sanctions are back in place, the Iranian economy will suffer.
Iranian central bank governor Valiollah Seif said that Iran's enemies are doing this to hurt the Iranian people, but that couldn't be further from the truth.
The US is pulling out because Iran has not kept to the nuclear deal and the money that Iran have gleaned from this has been funnelled into foreign wars and terrorism, as highlighted by the Iranian people during their protests.
Unrest further isolates Iran's fragile economy and could very well lead to the regime's downfall.
US Treasury Secretary Steven Mnuchin even promised "very strong primary and secondary sanctions" on Iran. He told reporters on Wednesday: "If the president doesn't sign the certification, the sanctions snap back into place."
Nick Cunningham wrote on Oil Price that this could easily cause unrest among the Iranian people and spark more protests. This is a good thing, as it will empower the Iranian people to rise up against their oppressors and bring freedom and democracy to Iran.