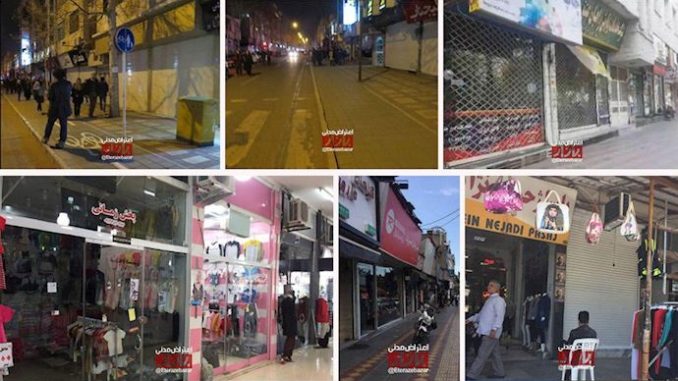 According to reports, Bazaar store-owners in the city of Tabriz, northwest Iran, went on strike on Wednesday, November 14, protesting skyrocketing prices, lack of goods and a decreasing number of customers. Images from this major Iranian city indicate shops closed near "Sa'at Square" and Taleghani Avenue. Reports from other cities also showed shop-owners closing down and joining this nationwide strike movement, parallel to strikes and protests in other cities across the country including teachers' 2nd day of strike on Wednesday.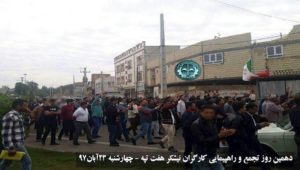 In other reports, employees of the Haft Tappeh Sugar Mill Company in the city of Shush, Khuzestan Province (southwest Iran), rallied on Wednesday, continuing the tenth day of their ongoing strike while chanting the following slogans: "Death to oppressors, hail to workers" and "Shush locals, support us".
These workers were also chanting slogans calling on protesting employees of the Ahvaz Industrial Steel Group – also on strike – to join their ranks and unite in these ongoing protests.
Detailed Report of the Protests With More Photos & Videos Here & Here.