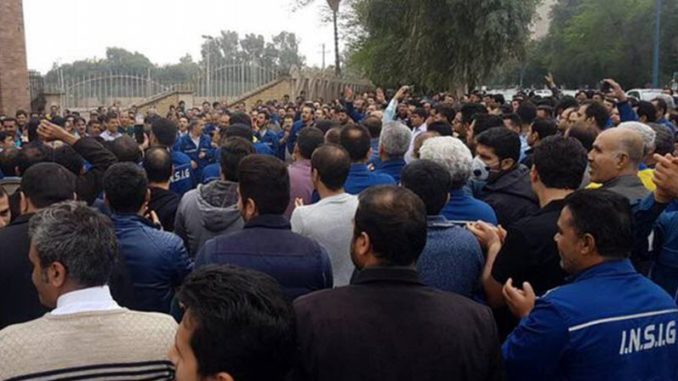 Concurrent with a sharp upsurge in protests & strike in recent days in Iran including Teachers' Nationwide Strike , Labor protest also expands reaching an unprecedented level as employees of Haft Tappeh Sugarcane factory and National Steel Group in Ahvaz join forces to protest discrimination & unpaid wages.
Workers of the Haft Tappeh Sugarcane Company have been continuing their strike for 11 day now protesting mismanagement of the company and seeking answers to their demands including wage arrears and unpaid salaries and benefits for months.
The National Steel Group workers of Ahvaz have been protesting high cost of living and the several months of unpaid wages for several days. They have now joined with the Haft Tappeh Sugarcane workers taking their protests to a new level. (Watch Video of the Protest).
Iranian opposition leaders Maryam Rajavi voiced her support for the protesting workers and said that workers' unity and perseverance against the mullahs' oppressive rule herald a free, prosperous Iran devoid of all forms of repression, discrimination and injustice. "Poverty, inflation, unemployment and corruption were brought to our country by the religious fascism, and will continue as long as this medieval regime is in power," she said.